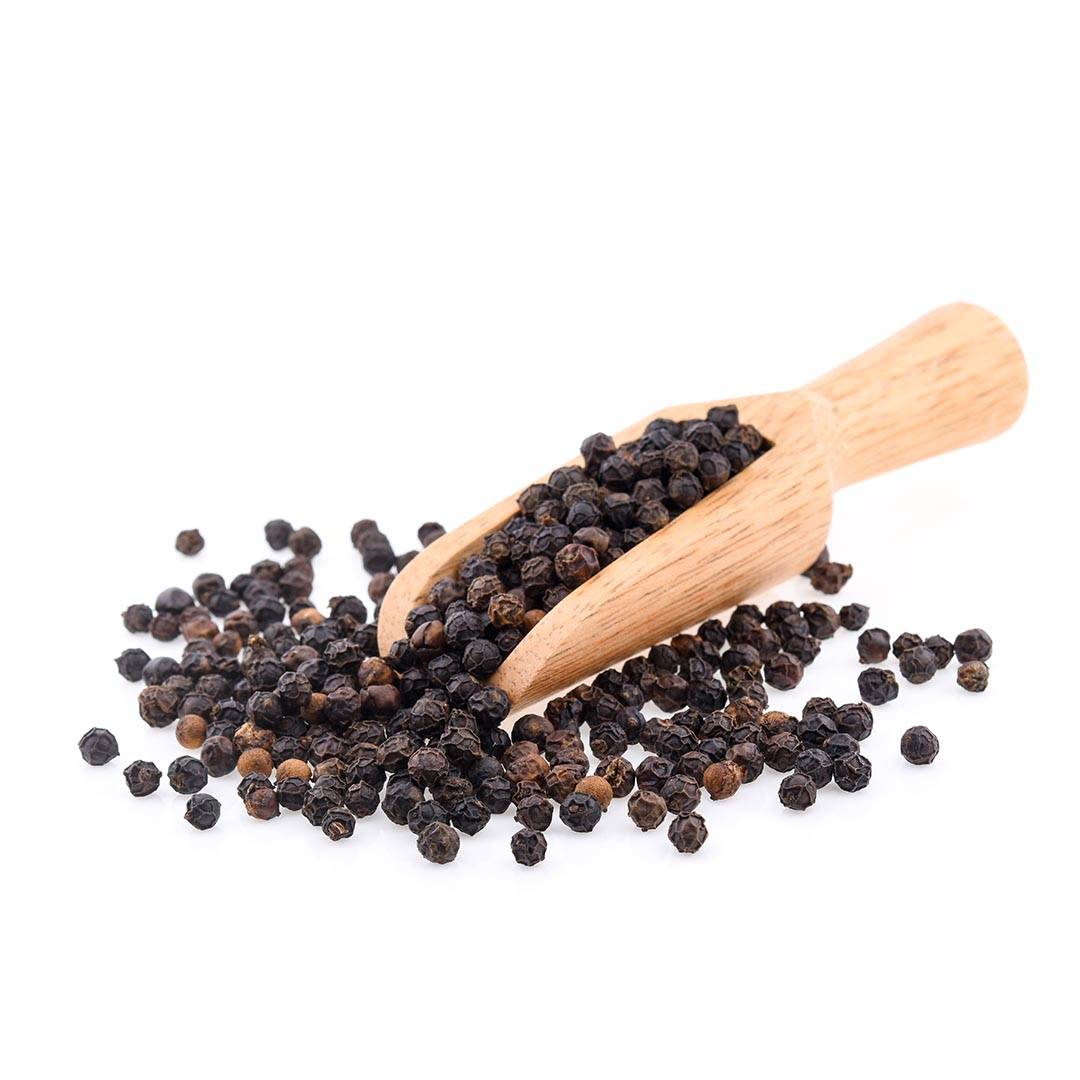 Pepper corns make for a great topper on a variety of dishes. It is also well known as an activator for turmeric!
What customers are saying
"Great piper nigrum with grinder bottle!"
"The black pepper goes great with the Himalayan Salt. Great pair! Thanks a lot."
" The pepper has a robust taste. Great value."