3 Mouthwatering Vegan Recipes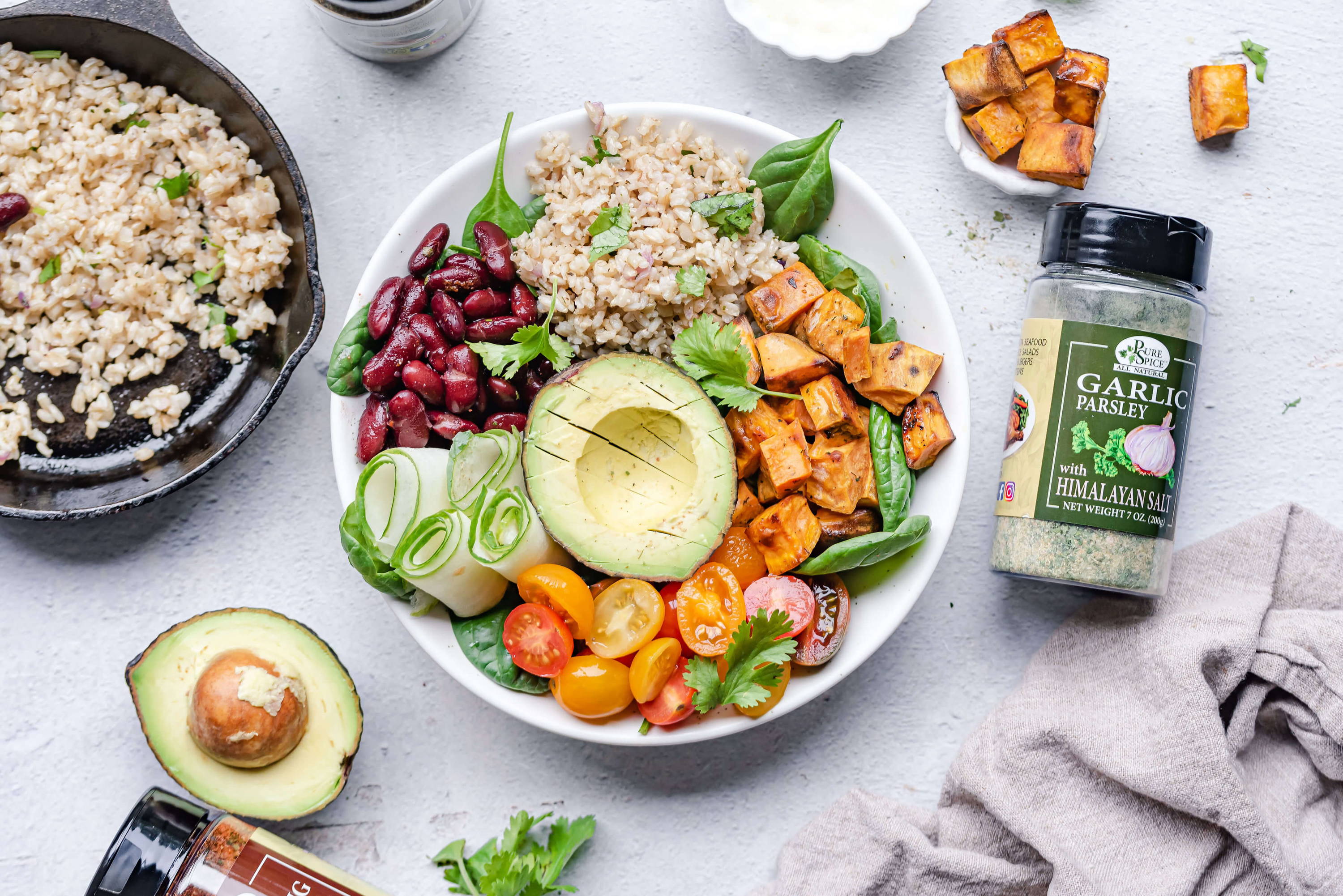 2 cups spinach

½ cup tomatoes

11/2 cups sweet potato cubed

1 cup beans cooked (Kidney beans/ black beans/ pinto beans – home cooked or from a can)

1 small cucumber thinly sliced / shaved1 avocado

1/2 cup rice cooked
1 clove garlic chopped finely

¼ cup onion chopped finely

½ tsp cumin seeds

¼ tsp black pepper

¼ cup chopped cilantro

1 tsp lemon juice

2 tbsp olive oil

Salt as needed.
For the rice
Add a tsp of oil to a pan and add some chopped garlic, finely chopped onions and add the cooked rice. Sprinkle the garlic parsley seasoning and give it a mix. Sauté it for 2 minutes.
Add chopped cilantro and set aside.
For the beans
Heat a pan, add 1 tsp oil. When it becomes hot, add the cumin and let the cumin sizzle.
Now add the seasoning blend, cooked beans and sauté for 2 minutes.
Set it aside.
Assemble the bowl
Add the spinach to the bowl.
Arrange the rice, beans, baked sweet potatoes over the spinach.
Add some avocado slices, chopped tomatoes and cucumber slices/ shaved cucumber.
Sprinkle some black pepper and lemon juice.
Serve with a side of hot sauce or your favorite dressing.
Note:
Since the seasoning blends already contain salt, use salt as needed or skip the salt.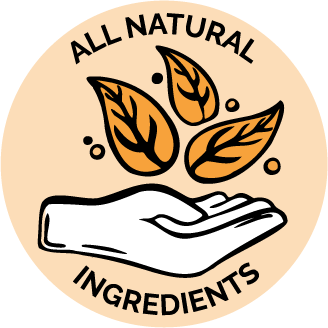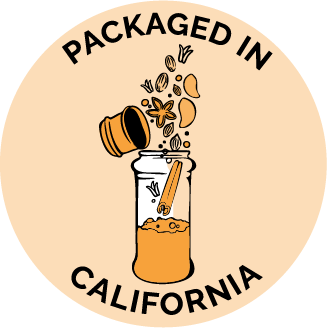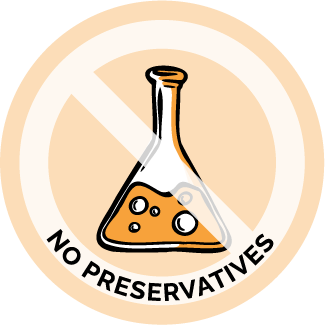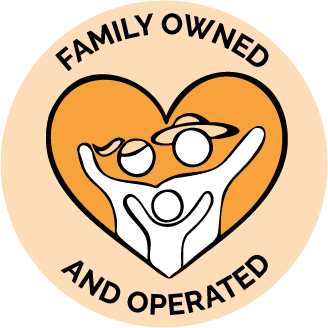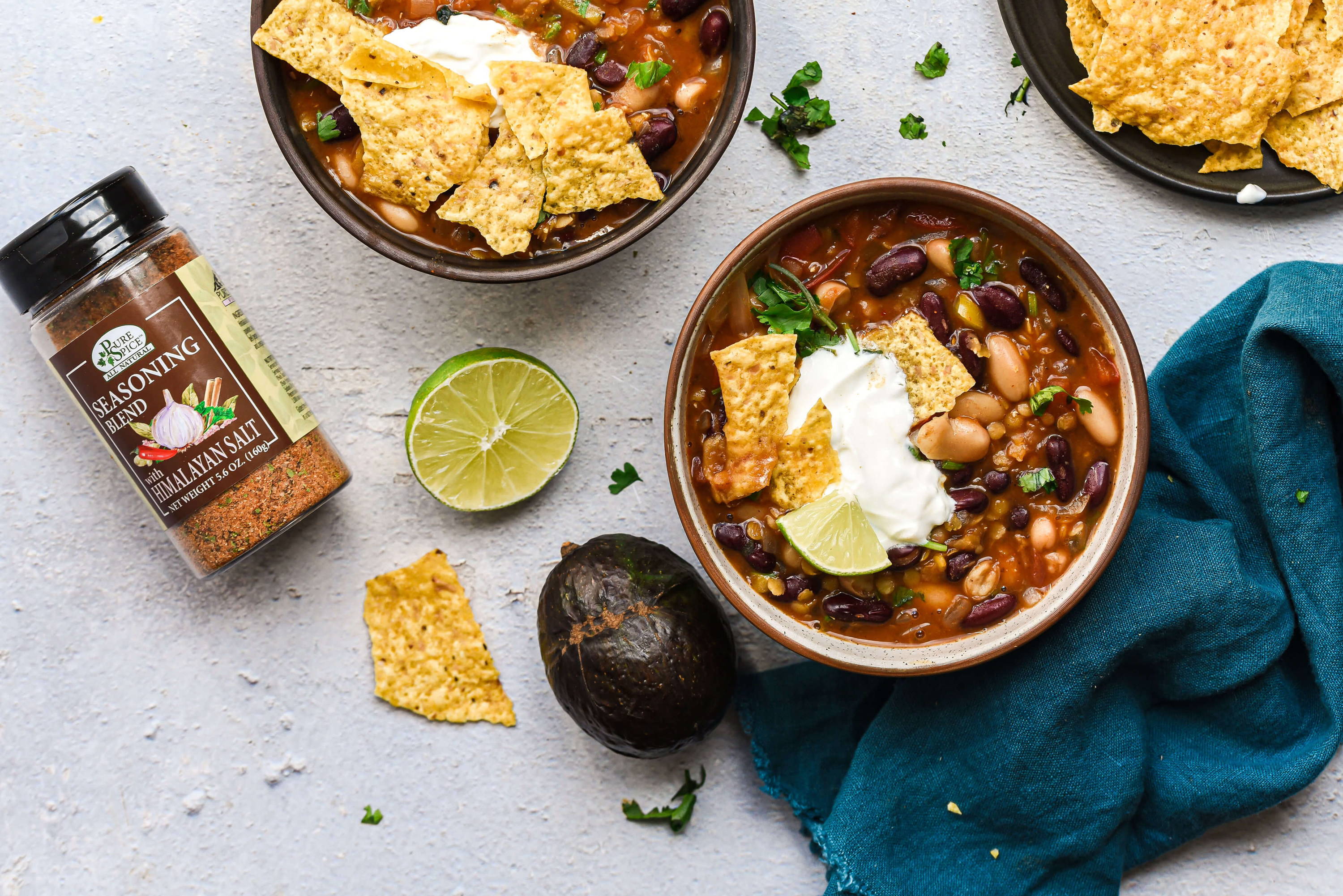 1 onion diced

1 tbsp garlic minced

½ red bell pepper diced

½ yellow bell pepper diced

1 can kidney beans/ black beans

1 can pinto beans

¾ cup red lentils

2 cans fire roasted tomatoes crushed or diced

11/2 tbsp tomato paste
1 bay leaf

1 tsp ground cumin powder

1 tsp paprika

1/2 tsp cayenne or any chilly powder of your choice

21/2 cups vegetable stock

2 tbsp olive oil/ avocado oil

Salt as needed (Remember the seasoning mix already has salt)

Juice from 1 lime
Heat a heavy bottom pan and add the oil.
When the oil becomes hot, add the diced onions, minced garlic, bayleaf and saute for 3 to 4 minutes.
Now add the diced bell peppers and cook for another 3 minutes.
Now add the seasonings (paprika, cumin, cayenne, seasoning mix) and give it a mix. Cook for a minute making sure the spices don't burn.
Add the canned tomatoes, tomato paste, canned beans (drained beans), vegetable stock, red lentils and give everything a mix. You can add more vegetable stock as needed while cooking to get the chili to the consistency you desire.
Cook everything for 20 to 25 minutes or until the red lentils become soft.
Now take an immersion blender and blend some of the chili (about 11/2 cups of chili). This helps thicken up the chili.
Add it back to the pot and let everything simmer together for further 5 minutes.
Serve hot topped with fresh lime juice, vegan sour cream, tortilla strips or other toppings as desired.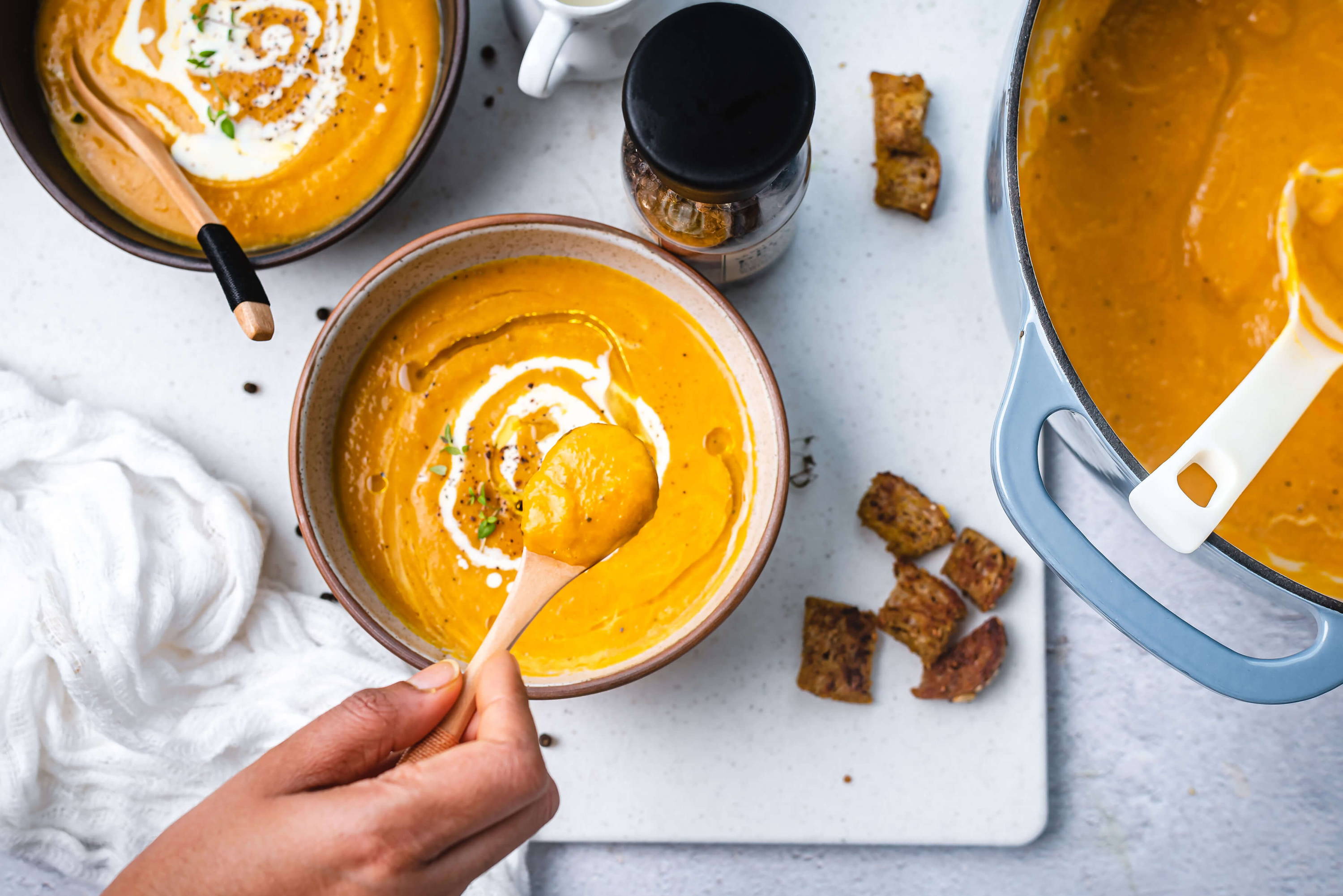 ½ butternut squash cubed

2 carrots diced in big chunks

1 yellow squash diced

½ red onion diced

4 to 5 cloves of garlic

1 small potato diced

11/2 tsp turmeric powder
1/3 tsp black pepper
1 tsp fresh or dried oregano/thyme or herbs of your choice
¼ cup heavy vegan cream/coconut cream
½ tsp paprika
3 cups vegetable stock
Salt to taste
11/2 tbsp olive oil
Preheat your oven to 425 F
Chop all the vegetables (butternut squash, carrots, yellow squash, red onions, potato) in chunks and add it to a baking tray.
Add the garlic cloves with skin to the baking tray.
Drizzle olive oil and coat the veggies in turmeric powder, black pepper, salt to taste, paprika, herbs.
Bake them for 30 to 35 minutes until the veggies get roasted well and caramelize.
Now add the veggies to a soup pot. Add the vegetable stock and blend everything using a hand blender until the soup is creamy and smooth. You can also blend everything using a food processor.
Add water/ extra stock as needed to bring it to the consistency you desire.
Let it simmer until they soup becomes hot. Finish it off with some cream, more black pepper and extra virgin olive oil.
Serve hot.