3 Mouthwatering Vegan Recipes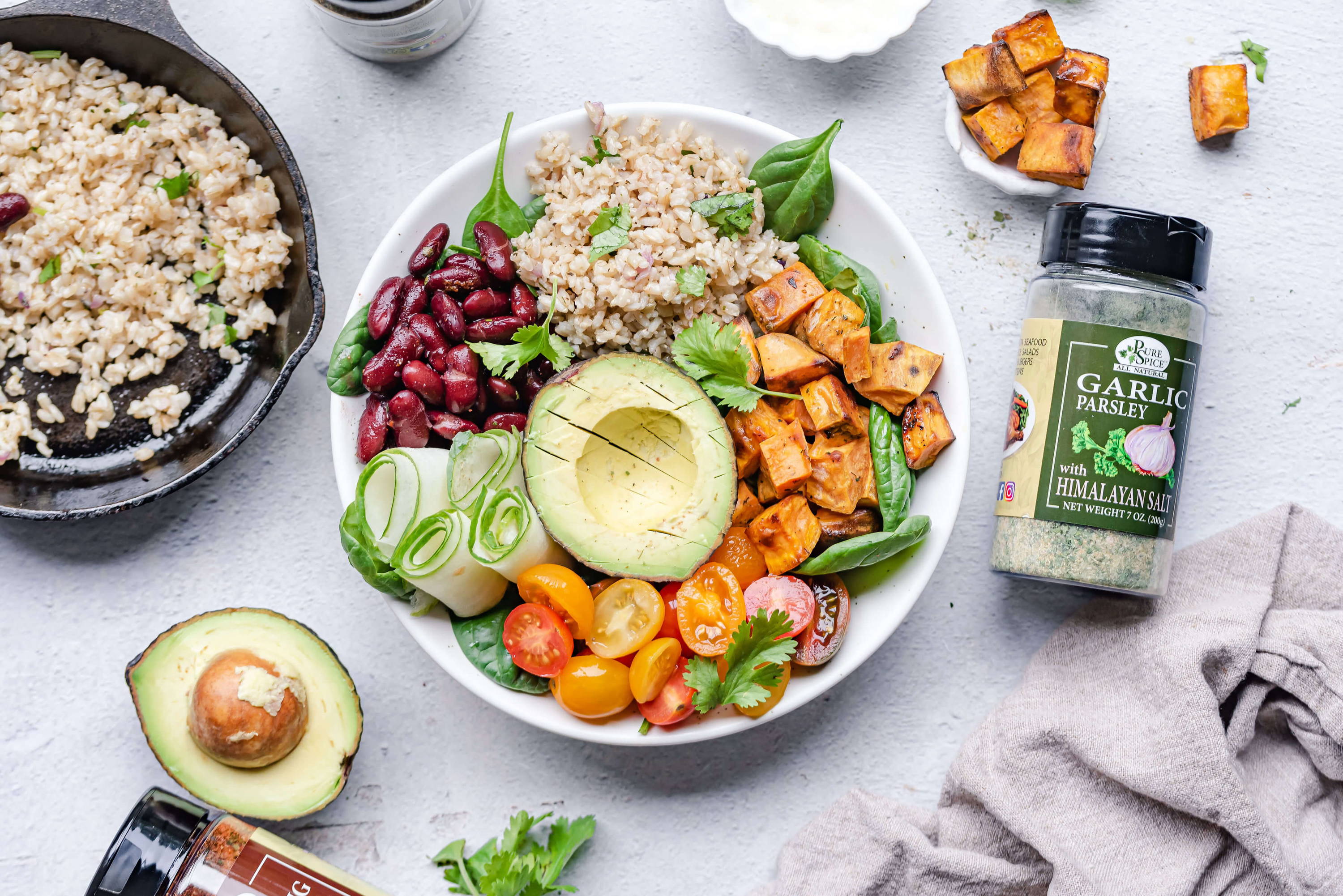 2 cups spinach

½ cup tomatoes

11/2 cups sweet potato cubed

1 cup beans cooked (Kidney beans/ black beans/ pinto beans – home cooked or from a can)

1 small cucumber thinly sliced / shaved1 avocado

1/2 cup rice cooked
1 clove garlic chopped finely

¼ cup onion chopped finely

½ tsp cumin seeds

¼ tsp black pepper

¼ cup chopped cilantro

1 tsp lemon juice

2 tbsp olive oil

Salt as needed.
For the rice
Add a tsp of oil to a pan and add some chopped garlic, finely chopped onions and add the cooked rice. Sprinkle the garlic parsley seasoning and give it a mix. Sauté it for 2 minutes.
Add chopped cilantro and set aside.
For the beans
Heat a pan, add 1 tsp oil. When it becomes hot, add the cumin and let the cumin sizzle.
Now add the seasoning blend, cooked beans and sauté for 2 minutes.
Set it aside.
Assemble the bowl
Add the spinach to the bowl.
Arrange the rice, beans, baked sweet potatoes over the spinach.
Add some avocado slices, chopped tomatoes and cucumber slices/ shaved cucumber.
Sprinkle some black pepper and lemon juice.
Serve with a side of hot sauce or your favorite dressing.
Note: 
Since the seasoning blends already contain salt, use salt as needed or skip the salt.